Deaf Havana Tickets and Dates
More Information about Deaf Havana
Rituals
is the result of throwing out the '
Deaf Havana
rulebook': first; James picked the song titles, second; he wrote tracks that fit the theme of those titles, third; everything was written on the computer, then the band came in to play all the parts. Working like this felt like working backwards to James, who had previously only written songs on his acoustic guitar, with continuous input from the rest of the band. They set themselves a deadline of April to finish writing, and if any of it was any good, they would make it available by August. No more waiting half a decade for people to finally hear any music.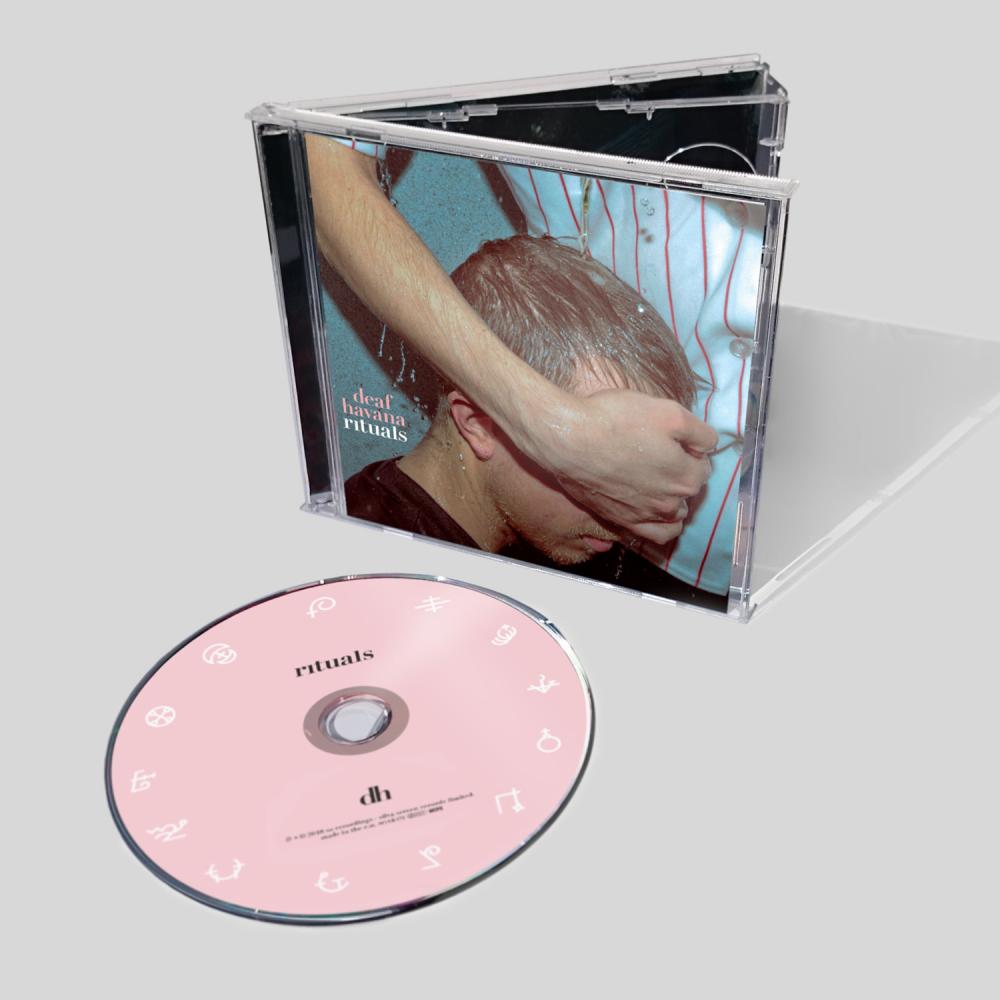 What people are saying about Deaf Havana
Rated

3

out of

5
by
JDNS2891
from
Deaf Havana at Brixton
Sound was atrocious in the Circle area of The Academy which was strange given the support band before them had a much clearer sound. Performance was good but the Hunstanton unit need to use stagecraft much more to engage with the audience. There were some great devices such as James two accoutic songs. The set list was not well picked out. It did not flow. Always start out with a bang and go quiet mid way through. Ritual as an album is great but you notice the complete difference in style to their previous albums and in a live setting this really shows up big time. Unless you really figure out a good mixture it jars. And it jarred. This is my second time seeing the Hunstanton boys and James voice has matured so much in the four years since I saw them in Cambridge he really lifted proceedings. So to sum up a better sound system, and sound engineer, much more stagecraft and really pick a set list that shows off their songs to the best effect. Deaf Havana are a brilliant band they just need to step up and realise and learn to perform on a bigger stage with improved stagecraft!! A quick word for Dalton Weekes duo IDK. Started off really strong and were an interesting mix of Panic at the Disco, Royal Blood and 21 Pilots. Stereo Honey were good but very much the newbies.
Date published: 2018-12-09
Rated

5

out of

5
by
Richierich76
from
The most memorable gig for a long time
I was blown away by the awesomeness and energy, crowd was fab, what an experience!! Can't wait to next time!
Date published: 2018-12-09
Rated

5

out of

5
by
boomberang
from
Brilliant live band
Great band, great songs, great night! Seen them every year for the past 4 years.
Date published: 2018-03-16
Rated

5

out of

5
by
faerth
from
Great start and end to 2017
Saw them in February and December, loved both concerts equally. Great atmosphere with everyone singing along and the boys are always incredibly thankful for all the support. Hard to articulate my love for this band.
Date published: 2017-12-21
Rated

5

out of

5
by
Momma jen
from
Awesome! They never disappoint!
Have seen DH 5 times now and am always super hyped beforehand and they never disappoint. My daughter has followed them for years. They are always so thankful of people's interest and support. Great band who are great live.
Date published: 2017-11-28
Rated

5

out of

5
by
Clarence1
from
Blew our minds!
Deaf Havana were totally amazing.Our group of 5 had a fantastic night.
Date published: 2017-11-27
Rated

5

out of

5
by
Rockchick241
from
Amazing live!!!
Myself and friends attended at the Exeter lemon grove, I own all of there albums, and this was the first time I seen them live. They did not disappoint, atmosphere electric, one of the best bands I have seen live. My advice, see Deaf Havana live, you will be thrilled you did, awesome night. Xx
Date published: 2017-11-27
Rated

5

out of

5
by
Jayboy 94
from
Best live gig ever
I went to this gig with my fiancé and family and we were right at the front and they were amazing live we all really enjoyed it
Date published: 2017-11-26