Digital Kids Show with Kidtropolis Tickets and Dates
All visitors are required to have an entry ticket.
More Information about Digital Kids Show with Kidtropolis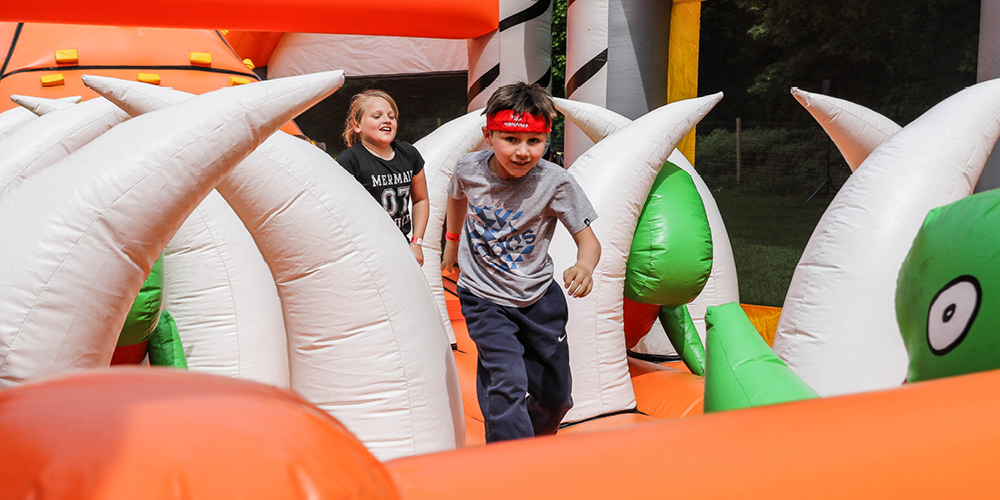 Packed to the point of bursting with exciting entertainment, popular brands and endless activities; families won't find this much fun, all under one roof, anywhere else in the UK. Digital Kids Show offers family an amazing day out with everything from the latest games, amazing live shows, fun-tastic rides, special guests and more!
Aimed at children aged 2-12. Older children are welcome too!
Grab your tickets now!
Don't miss your opportunity to be at the UK's Best Kids Event!
Book Now And Save 25% - Digital Kids Show tickets are on sale now and are priced at ú15* for a four hour session for a limited time.
We urge visitors to book as soon as possible in order to avoid disappointment. 'On The Door' tickets will cost ú20 per session (subject to availability).
Each ticket includes access to Digital Kids Show for four hours. Morning sessions from 9.30am, afternoon sessions from 2.30pm.
Please note: We have a no lone adult entry policy (all adults must be with a party including a child/children)
To book by phone please call - 0844 873 7342 Calls Cost 7ppm plus network access charge.
To apply for a carer ticket
Please note that you will be required to provide:
Disability Living Allowance (DLA); - High Rate Care
Personal Independence Payment (PIP); Enhanced Care
Attendance Allowance (AA);
Deaf or Blind Persons Registration;
A signed letter from a doctor or GP (GP/Doctor photo ID required) relating to the above 4 points
If your application has been successful, See Tickets will aim to contact you as soon as possible.
Please note that a maximum of one carer ticket per party can be awarded and is at the sole discretion of Kidtropolis Ltd.
To Apply for a complimentary carer ticket, please book the tickets for your party and then email a copy of one of the proofs above to See Tickets at
accessibility@seetickets.com
with the event and reference number in the subject of the email.
Please note that Carer ticket applications close on the 8th Novemberer 2019 at midnight. Unfortunately we are unable to process applications after this date .
One carer ticket is permitted per suitable application and is open to people of all ages.
Please print off and bring your tickets to site for show access. Please note that receipt of any other disability or age-related benefits, pass or permit which is not specified in the eligibility criteria cannot be accepted when applying for carer pass. Similarly temporary impairments such as broken bones and healing wounds do not qualify for a free carer pass. See Tickets will only contact applicants who have been successful for a free carer's pass and Kidtropolis Ltd's and See Tickets' decision is final
What people are saying about Digital Kids Show with Kidtropolis