Houses of Parliament - Family Guided Tour Tickets and Dates
UK Parliament, London
Tickets for all tours and events are not available to book at present due to the health situation
Family guided tours
Take your family on an entertaining tour experience and learn fun facts about the history and work of Parliament. Your 60 minute tour in English includes the House of Commons, House of Lords and Westminster Hall. Please note that this tour is aimed at children aged 7 to 12 visiting with adults.
If you have any specific accessibility requirements, please contact
visitparliament@parliament.uk
so we can ensure your needs are met.
Booking 10 or more tickets? Please contact
groups@seetickets.com
Family Guided Tour sold out? Why not try booking an AUDIO tour instead with options for adults and children?
More Information about Houses of Parliament - Family Guided Tour
Adding Afternoon Tea to your Tour
The option to add table service Afternoon Tea in a room overlooking the River Thames may be offered once you have selected your tour tickets.
If Afternoon Tea is not offered as an option, you can go back and select a different tour time or date.
You can add Afternoon Tea to tours starting at the following times, subject to availability:
Guided Tour:
12pm and 12.20pm (for the 2pm tea sitting)
1.40pm and 2pm (for the 3.45pm tea sitting)
Audio Tour:
12pm, 12.20pm and 12.40pm (for the 2pm tea sitting)
1.40pm, 2pm and 2.20pm (for the 3.45pm tea sitting)
For more information about our Afternoon Teas, please click here
View a sample of the afternoon tea menu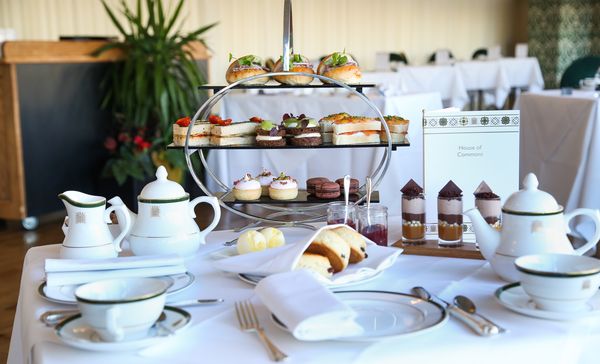 What people are saying about Houses of Parliament - Family Guided Tour