Love Saves The Day Billetter og datoer
Mer informasjon om Love Saves The Day
In a city deserving of global recognition for its raves, festivals, and eclectic music scene, it is an absolute honour to announce that Love Saves The Day will be marking its 10th edition in a new location- one that holds a very special place in our hearts and the history books alike when it comes to outdoor events in Bristol.
From humble beginnings in Castle Park, to an incredible four years at Eastville Park -plus a one off trip to The Downs- in 2022 Love Saves the Day will be making the move across the City to the iconic Ashton Court.
Our most ambitious event to date, expect bigger lineups, increased production, even more stages and everything in our hearts- because, after all, Love will always Save The Day.
Please Note: Instalment tickets will not be eligible to be resold on the resale platform once the event sells out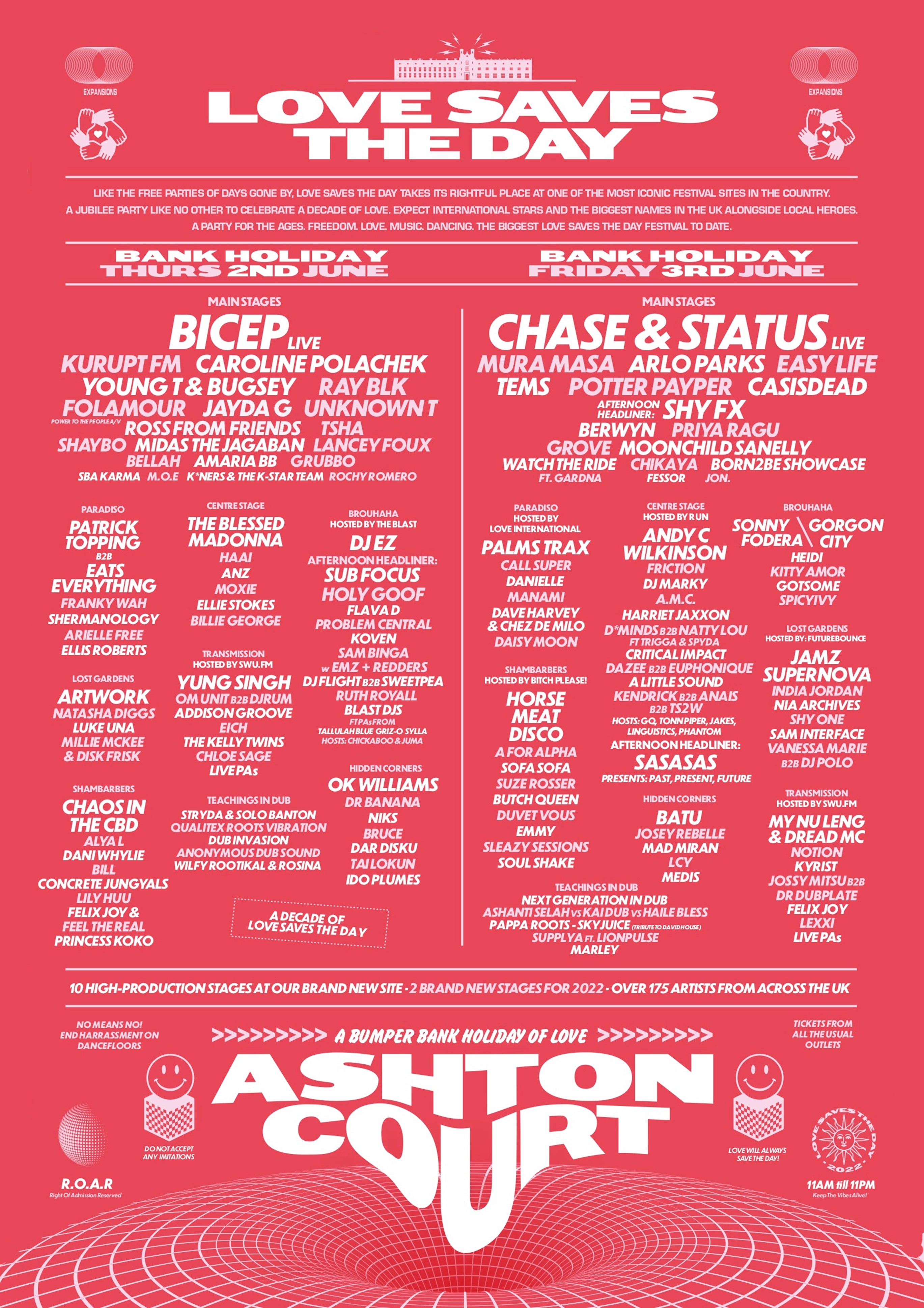 Hva folk sier om Love Saves The Day