Teenage Cancer Trust Tickets and Dates
More Information about Teenage Cancer Trust
Your ticket is not valid if resold unless it's through our official face value resale partner Twickets
Exclusive resale partner
teenagecancertrust.twickets.co.uk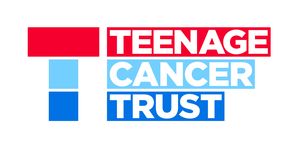 Teenage Cancer Trust is a registered charity: 1062559 (England & Wales); SC039757 (Scotland)
This show is in aid of Teenage Cancer Trust. Teenage Cancer Trust support young people with cancer across the UK, making sure they get the specialised care and support they need. You can
find out more about Teenage Cancer Trust here
.
Having cancer at a young age comes with its own particular set of challenges. Teenage Cancer trust's services treat individuals, a young person first and a cancer diagnosis second.
Learn more about what young people feel about having cancer, what they go through and how they cope by reading these
personal stories from young people
with cancer.
More Information about Teenage Cancer Trust
What people are saying about Teenage Cancer Trust
Rated

5

out of

5
by
Wurzle 13
from
The Who 2017 Roger Daltrey 2018
Been to the Albert Hall many times, the teenage cancer Trust is a very amazing event no matter what artist you like, seeing all the young people with cancer, some recovering some not, really makes you put things in retrospect, an amazing charity and an amazing venue 200%, sadly I won't be going 2019 as the levellers are playing on Sunday night so we can't get back to Cardiff, but I will make a decent donation
Date published: 2018-12-09
Rated

5

out of

5
by
SparkyMead
from
Great charity, great gig, perfect setting!
Def Leppard are often mistaken for an American band, partially due to the style of music and partly due to the fact they seem to be constantly touring over there. However, it was great to have them back on British soil and playing one of the best venues in London! The show was wall-to-wall hits and performed to perfection with an amazing production to back it up. The fact that it was in support of an amazing charity doing great work is an added bonus!
Date published: 2018-04-28
Rated

5

out of

5
by
Shari_M
from
It was wonderful
Lighting was perfect. The sounds was abit echo-y, possibly due to the contained space - not sure, cos it's the first time for us to be at the Hall. Personally, I think the intro of the Trust Foundation shud be done prior to the opening act. But overall, we had an awesome time! We came to London solely for the concert. And the best part is we get to do charity and enjoy ourselves at the same time.
Date published: 2018-04-05
Rated

5

out of

5
by
AnnaVC
from
Sublime performance by The Courteeners
Fantastic to see my fave band at the awesome venue - Royal Albert Hall
Date published: 2018-04-04
Rated

4

out of

5
by
StAdMy
from
A very nice event !
I came alone in this beautifull and historical place. I met some nice people (but not the one i wanted to). A good spirit, ambiance and a very nice show !
Date published: 2018-04-03
Rated

5

out of

5
by
Dunfitin
from
Awesome
Took my daughter to see Def Leppard and support this amazing charity. Awesome night
Date published: 2018-04-03
Rated

5

out of

5
by
Minder
from
Amazing night as always
Kasabian on form as a always, excellent set list, a right old sing song.
Date published: 2018-04-02
Rated

5

out of

5
by
Snilsney
from
Fantastic night
Went with my husband to see Kasabian. Absolutely fantastic night. Band were on top form. Charity were brilliant. Best night since Reading Festival 2017.
Date published: 2018-04-02