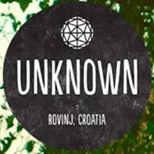 Tickets for events at Rovinj
Sorry, there are no shows on sale at Rovinj right now.
Unknown is held at Rovinj in Croatia. The festival is brought to you by the creators of Hideout, The Warehouse Project and Field Day. Rovinj is well served by a number of nearby airports. Pula being the closest at 40 minutes away. Rovinj is a picturesque town in the north of Croatia. Rolling hills and crystal waters surmount the high-end purpose built Amarin resort. The site is a model setting to host a dream event with secluded forest areas, strung hammocks and secret stages, delivering a wonderland adventure. Surrounded by forest adjacent to the beach, all festival accommodation is situated on the event site.
By Train
The closest train stations are in Rijeka and Pula. You will need to get a bus from there.