Big Country: Up Close and Personal
Fairkytes Arts Centre, Hornchurch.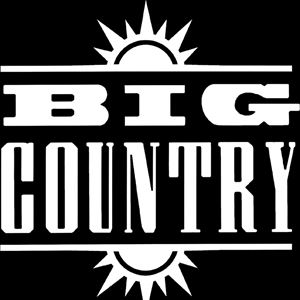 An Audience with BIG COUNTRY Up Close & Personal

"Timeless anthems for a very Big Country…a body of work that sweeps away the test of time" (Lancashire Evening Post)
More information about Big Country: Up Close and Personal tickets
Across the decades of popular music, BIG COUNTRY have one of the most iconic and identifiable sounds. Recent tours have celebrated the 30th Anniversaries of both their 'Steeltown' and 'The Seer' albums (which continues into 2017, by the way), but to shine a spotlight on a compostion - stripped of studio gloss, production values and the massive amplication that drives a full-on, 'electric' performance –delivered acoustically, is just another challenge relished all the more by this band, who bring passion to every single performance.
Help them celebrate their stunning catalogue of songs, taken from their multi-million selling and Number 1 hit albums, that include the triple Grammy –nominated 'The Crossing', 'Steeltown', 'The Seer' and 'Peace In Our Time'. The band will perform classic hits and live favourites including such as 'Fields of Fire', 'Chance', 'In A Big Country' (which sold 2 million), 'East Of Eden', their biggest UK hit, 'Look Away', along with 'Harvest Home', 'Wonderland', 'The Teacher' - plus many more...
BIG COUNTRY continue to look beyond the next horizon.
The band are BRUCE WATSON (guitars/vocals); JAMIE WATSON (guitars/vocals), MARK BRZEZICKI (drums), augmented by vocalist/guitarist SIMON HOUGH and bassist SCOTT WHITLEY
For further info:
www.bigcountry.co.uk