Cappuccino Girls - MUMBLES
The Ostreme Centre, Swansea.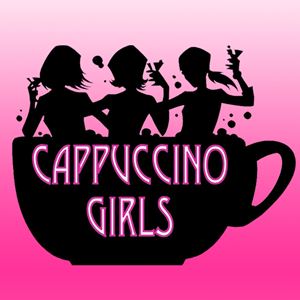 More information about Cappuccino Girls - MUMBLES tickets
The Cappuccino Girls set to spend the summer in the Real Oyster Bay
This August the Cappuccino Girls are coming home for a summer season residence right at the heart of 'Oyster Bay', the Ostreme Centre in Mumbles.
The Cappuccino Girls musical opened in Manchester in 2009 receiving a 5 star review in the Manchester Evening News before touring right across the country.
It's no secret that the writer and creator of the Cappuccino Girls, Mal Pope, based his fictional seaside town of 'Oyster Bay' on his home village of Mumbles. Mal was inspired to write the musical after noticing the groups of ladies who would meet in the Mumbles cafes every day to chat, gossip and give each other the support and love that they all needed to cope with the pressure of modern life.
Mal became a regular mid-morning coffee drinker and it was the little snatches of overheard conversations that became the basis for the storyline that has seen the musical become one of the longest running shows outside the West End.
When Mal was approached by Paul Whittaker of EPM Creative Events with the idea of bringing the show home for the summer he jumped at the chance to mix fact with fiction.
The Cappuccino Girls tells the story of 3 very unlikely friends who meet every day for coffee. When the Brazilian Barista Eddie arrives in Oyster Bay to prepare for the World Barista Championship you just know things will never be the same again.
Mal said 'I'm sure many of the ladies in our audience will recognise themselves in the show. The strange thing is that I will also recognise them because many of those Mumbles ladies were the real inspiration for the characters and their storylines.'