MK11 Presents: Mayweather vs Macgregor LIVE
MK11 Live Music Venue & Sports Bar, Milton Keynes.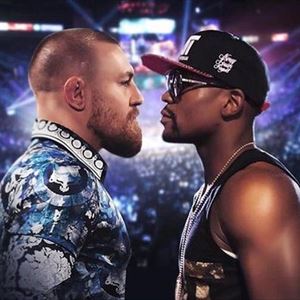 This event is for over 18s only - No refunds will be issued for under 18s.
More information about MK11 Presents: Mayweather vs Macgregor LIVE tickets
PLEASE NOTE - WE HAVE A CIDER FESTIVAL THAT FINISHES AT 12.00AM - WE WILL BE CLOSED BETWEEN 12.00AM - 1.30AM.
IF YOU ATTEND THE CIDER FESTIVAL YOU WILL NOT BE PERMITTED TO REMAIN AT THE VENUE DURING THE PERIOD WE ARE CLOSED.
DO NOT ARRIVE EARLY - DOORS WILL OPEN AT 1.30AM.
TICKET HOLDERS ONLY. NO TICKETS WILL BE SOLD ON THE DOOR UNDER ANY CIRCUMSTANCES.
- If you're intoxicated or acting in an anti-social manner you will be denied entry even with a ticket.
- You may be subject to a body search, and all bags will be searched.
- We will be operating an absolute zero tolerance rule on anti-social behaviour. Anything deemed as such by staff or security will result in immediate ejection from the venue.
- We're showing this for enjoyment of sport and the safety and well-being of customers and staff is our utmost priority.
Thanks for your interest in this event, and we can't wait to host the fight of the century in a warm, hospitable and safe environment!
BY PURCHASING A TICKET YOU AGREE THAT YOU HAVE UNDERSTOOD AND WILL ABIDE BY THESE TERMS.