Punk Fundraiser for Poly Styrene: I Am A Cliche
The Victoria, Dalston.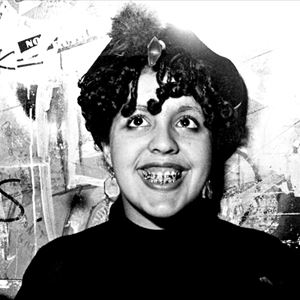 More information about Punk Fundraiser for Poly Styrene: I Am A Cliche tickets
Poly Styrene, the legendary front-woman of X-Ray Spex, anti-consumerist raconteur, and up yours'er of bondage, is getting her own documentary! The filmmakers behind I Am A Cliché are preparing to deliver the ultimate cinematic portrait of one of the great wild things of punk, and one of the great trailblazers for women in rock n'roll.
To celebrate, EEFF will be welcoming a line up featuring some of the best female-centric bands in London, to rock out, rebel, and come together to celebrate Poly Styrene's legacy and the making of I Am A Cliché, as well as to raise vital funds to help finish the film. Come and support a vital new film, hosted by EEFF at the Victoria, Dalston, and be treated to an amazing night featuring sets from the likes of…well, you'll have to wait and see.
A statement from Paul Sng, director of Poly Styrene: I Am A Cliché: "Our crowdfunding campaign to raise funds for the filming costs for Poly Styrene: I Am A Cliché was successful, but we still require finishing funds to cover archive and licensing costs. We've approached arts funding bodies to raise a portion of the budget, but still face a shortfall in funding this critical part of the production. We're thrilled to be working with our friends at the East End Film Festival and hope you'll join us for a great night of live music and DJs."
All proceeds from this event will be donated to the filmmakers behind Poly Styrene: I Am A Cliché, as a donation towards the costs of finishing the film. Oh bondage! Up yours!