Richard Durrant 'Stringhenge'
Kingskerswell Parish Church, Newton Abbot.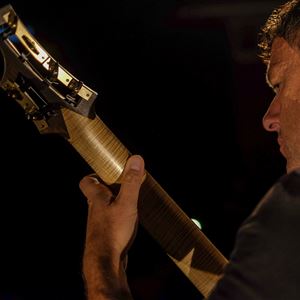 More information about Richard Durrant 'Stringhenge' tickets
Richard Durrant – Stringhenge-Acoustic Music Inspired by the British Isles
Richard Durrant's latest musical adventure will feature the Uffington Tenor Guitar, built in Sussex, and a six string Concert Guitar, built in Lincolnshire and made from 5,000 year old bog oak. This show is a uniquely British exploration of unplugged, acoustic music on the folk/classical cusp.
Stringhenge is as beautifully produced and richly visual as any of Durrant's tours of recent years. It's also unplugged allowing you to hear and feel the vibrations of the wood in these incredible guitars. Durrant plays them brilliantly and is a clever weaver of intriguing tales. It's real roots music linking the mesolithic to the 21st century.