Ryley Walker
The Cluny, Newcastle Upon Tyne.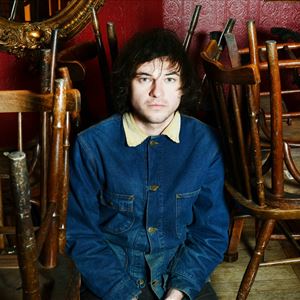 This event is for over 18s only - No refunds will be issued for under 18s.
More information about Ryley Walker tickets
In November 2015, at the end of a ten month period which saw him play over 200 shows, Ryley Walker decided that he should probably head home. However you wished to measure it, he was surely due some sort of holiday. The preceding months had been extraordinary. In March, his second album Primrose Green, emerged to critical hosannas from the likes of Uncut, Q, Mojo and The Guardian – in the process, earning admiration of musicians who had chalked up no shortage of turntable miles in Walker's life. Robert Plant declared himself a fan – as did double-bass legend Danny Thompson, with whom Ryley would later embark on a British tour. For all of that, a holiday was the last thing on Ryley's mind – and certainly not a holiday in his adopted hometown. After a year spent on the road, all that Ryley could associate with Chicago was the emotional debris he had left behind.

Indeed, anyone who caught his performances throughout the course of 2015, will attest to Ryley's apparently effortless facility to conjure a breath-taking spectacle from a standing start. By the time of his 26th birthday last summer though, it became increasingly clear to Ryley that his recorded work was becoming less and less representative of the directions he and his close-knit group of musicians were taking in the live shows. Word of mouth and critical acclaim ensured sell-out audiences at his British shows, whilst a sprawling tour of the USA around Primrose Green presented a perfect chance to workshop ideas for what would eventually become his third studio album, Golden Sings That Have Been Sung. Last May, before an audience of "about four people" in Cleveland Ohio, Ryley remembers springing a new riff upon long-time guitar foil Brian Sulpizio, over which he found himself singing the line, "I only have a Christian education." Over a period of successive nights, this riff, attached to a single lyrical fragment, broadened out into what would become one of the signature songs on the next record – with Ryley as much a fascinated witness to its creation as those who saw it taking shape. Of "Sullen Mind", the song which grew out of those improvisations, Ryley explains, "I felt like I wasn't raised to have to deal with negative, dark things in my life, but the reality is that I do. Everyone does. And a Christian education isn't likely to save you from that."

Over the ensuing months, Ryley's increasing desire to push himself beyond the strictures of songs he had already recorded, increased his hunger for concocting new material before ever increasing audiences. In September, over 1500 people turned up to watch Ryley and his band at Amsterdam's legendary Paradiso club. "I didn't really have any lyrics at that point. All I had was 'You could find me at the Roundabout'. I was thinking about a bar just outside of Appleton, Wisconsin, called The Roundabout, that I'd sometimes go to with my parents." What is ostensibly a song about "any of those bars in the mid-West where the beer is $2 for a giant glass of beer, and they've got chicken fingers and fries for $5" opens a portal into Ryley's own blue-collar psychogeography, with inspired gambolling double bass from Anton Hatwich to help propel us there.