The Real Story: Writing Workshop w/Joanna Kavenna
Gulliver's, Manchester.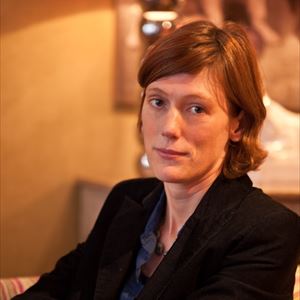 More information about The Real Story: Writing Workshop w/Joanna Kavenna tickets
Joanna Kavenna is the author of several works of fiction and non-fiction, including THE ICE MUSEUM, INGLORIOUS, THE BIRTH OF LOVE, COME TO THE EDGE, A FIELD GUIDE TO REALITY and (forthcoming) TOMORROW. Her essays and short stories have appeared in the New Yorker, the London Review of Books, the Guardian, Prospect, the New Scientist and the New York Times, among other publications. In 2008 she won the Orange Prize for New Writing and in 2013 she was listed as one of Granta's Best of Young British Writers.
Before she headlines our The Real Story: Live event in Gulliver's, Manchester at 8pm on September 19th, Joanna will be running a nonfiction writing workshop between 5:30 and 7pm, titled Writing the Self. Tickets for this event are strictly limited and include free entry to the live event.
This seminar will focus on time, memory and the self. We'll discuss individual experience and how we pass through different stages of life – the child, the teenager, the adult, perhaps the parent, later the elderly person – changing all the time. There is something arguably continuous within this process of individual metamorphosis, otherwise we would cease to recognise ourselves. How do we fashion our life stories? How do we fathom and describe the changing self?
These questions have transfixed authors including Shakespeare, Charlotte Bronte, Proust, Chekhov, Katherine Mansfield, Virginia Woolf, Louis-Ferdinand Celine, Saul Bellow, Roberto Bolano, Rebecca Solnit and Enrique Vila-Matas, as well as countless philosophers of the mind and the self. We will consider some of these authors, do exercises based on their work, play some writing games and discuss the personal essay and the bildungsroman.