Workshop with Brian McNeill
Falkirk Trinity Church, Falkirk.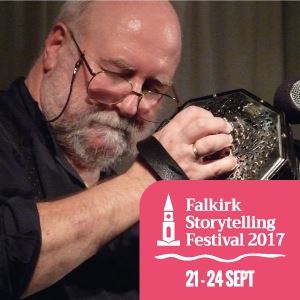 More information about Workshop with Brian McNeill tickets
Join legendary multi instrumentalist, Brian McNeill, for a 2 hour musician's workshop in the Faw Kirk. Expect to come away with a way of writing descriptive tunes that can evoke a sense of time, place or people and writing with the same objectives through song lyrics, prose or poetry. Brian will also include a reading of one of his short stories. Participants should come prepared to enjoy and contribute! Spaces are limited to only 15 participants, so book early to avoid disappointment.
This workshop will suit any instrument or voice and is for all ability levels. It would be useful, however, to know what instrument you are bringing or if you are a vocalist so please email thefawkirk@outlook.com to advise.
For more information on the Falkirk Storytelling Festival, visit www.falkirkstorytelling.com
Image courtesy of Jacqueline France.
Brian McNeill's workshop and concert at Falkirk Storytelling Festival are kindly sponsored by Eden Consultancy Group.