The Crystal Maze Tickets
10-14 White Lion Street, Angel, London, N19PD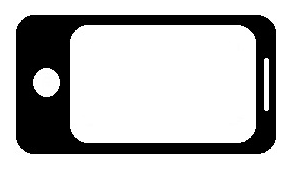 Hold landscape if booking via mobile device.
To redeem your indiegogo code please choose your preferred date and enter the code on the following page.
There are 4 teams participating per session, 8 people per team. Each session lasts approximately 90 minutes. The Crystal Maze involves some strenuous activity and confined spaces and may not be suitable for some audience members. Pregnancy prohibits participation - Including ticket holders becoming pregnant between time of booking and date of show
Click here for more information and FAQs
New sessions have been released for October - December, click here!
Looking to purchase gift vouchers? Click HERE
No seats available for this day

No seats available for this day

No seats available for this day

No seats available for this day

No seats available for this day
What people are saying about The Crystal Maze
Rated

5

out of

5
by
Biv
from
One of the best experience had so far amongst all the adventures booked in last ten years
Enjoyed experience with family ...awesome. Well thought out and executed and exactly as seen on tv. Didnt disappoint!!!
Date published: 2017-08-06
Rated

5

out of

5
by
Sue07
from
Amazing
I went to this event with friends celebrating my husbands birthday. Was brilliant was beginning to end. Staff were excellent, would recommend to anyone
Date published: 2017-08-06
Rated

5

out of

5
by
Abiiiiiiiii
from
Totes a-maze-balls
Booked to celebrate a 30th, and was not disappointed. Impressive attention to detail throughout, it felt really authentic and the zones were a faithful recreation of the original tv series. Our maze master Dusty was energetic and entertaining, and completely immersed our team within the whole gameshow atmosphere. Only slight criticism was that our group photo wasn't displayed to view when we came out. Had it have been, we probably would have purchased some. We were informed though that they would be put on Facebook, but perhaps a small sign upon exit stating this would be helpful. Did not detract from our visit though, and we would definitely do it again. Word of warning though - the challenges are a lot harder when you are the one doing it!!
Date published: 2017-07-16
Rated

5

out of

5
by
Tango Morris
from
Brilliant Fun You Have to Do It
We went as a group of 5 with another couple added to make up numbers, it didn't matter as all just mucked in and had a great time, you get lost in the game no matter who is playing. Will definately be going again.
Date published: 2017-06-26
Rated

5

out of

5
by
herbish85
from
Excellent Team Building Exercise
We did this as a group of friends some knew each other some didn't and it really brought the group together! It was worth every penny! Our host as exceptionally good and the atmosphere and staff at the dome towards the end was fantastic! Definitely recommend this to anyone who ever watched the show!
Date published: 2017-06-19
Rated

5

out of

5
by
TheEmilys
from
Best Team Event Of The Year
We all had such an amazing time, was not expecting it to be so much like the game in terms of lay-out (incredible) you can't describe it you just have to live it - all of the guys that worked there just completely made the experience. I cannot fault at all and would highly recommend.
Date published: 2017-06-06
Rated

5

out of

5
by
Krystle
from
The best experience I've had for a long time.
Brought back so many childhood memories! Was amazing and want to come back already! Host was crazy just like the old presenters and thought this added to the experience! Thank you for being such great hosts. We all had a fab time!
Date published: 2017-05-31
Rated

5

out of

5
by
Irish Mystery Dee
from
Brilliant Fun
I booked this as a whole team & then gave tickets to various members of the family for birthday presents. Had to book a bit in advance but sooooo worth the wait. Such good fun the and well set up the zones and games are really authentic & our Maze Master Bashir was fabulous. Running between the zones with the theme music playing was ridiculously enjoyable and even the lock-ins were fun. My only criticism & its a small one is that for the amount of money you pay a small prize for the winning team would be nice & not just saying that because we won. It didn't spoil the enjoyment though you come out with such a buzz we went home & downloaded some of the old shows to watch.
Date published: 2017-05-02
More Information about The Crystal Maze
To book by phone, please call 08448 718 805