The Crystal Maze Tickets
10-14 White Lion Street, Angel, London, N19PD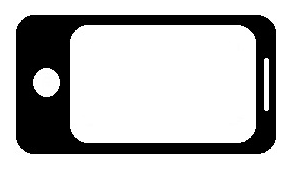 Hold landscape if booking via mobile device.
To Redeem your indiegogo code please choose your preferred date and enter the code on the following page.
There are 4 teams participating per session, 8 people per team.
Each session lasts approximately 90 minutes.
The Crystal Maze involves some strenuous activity and confined spaces and may not be suitable for some audience members.
Pregnancy prohibits participation - Including ticket holders becoming pregnant between time of booking and date of show
Click here for more information and FAQs
New sessions have been released for August - October, click here!
Looking to purchase gift vouchers? Click HERE
No seats available for this day

No seats available for this day

No seats available for this day
What people are saying about The Crystal Maze
Rated

4

out of

5
by
Red01
from
Fun Blast from the Past
We were a group of 8 friends, that played the Crystal Maze. Most of us had grown up watching the original show and it was a surreal experience. Some games are easy, others just harder than you think and the clock tick away. Our games master was fantastic and unfortunately stuck to the rules!! My only bug bear is that we only got two games each. If you finish them quicker you'd get more, but it would be really difficult to all get 3 or 4 turns and it's a lot of money for two games each. They'd improve it by doing 1.5 hr slots rather than 1.
Date published: 2017-04-23
Rated

4

out of

5
by
P b
from
Amazing!
Great event. Maze master was a tad too sarcastic for my liking and didn't do anything given it was my birthday and we'd told him. But the event it self was brilliant!
Date published: 2017-04-23
Rated

5

out of

5
by
Phonicsbabe100
from
Best day out ever!
The crystal maze was a Christmas present for my husband and he loved it. It was the best day out ever, we want to do it again. It was so authentic and our maze master Minnie was amazing!
Date published: 2017-04-21
Rated

5

out of

5
by
KR
from
Exactly what I was hoping for
The event was as close to my memories of the crystal maze as it could have been
Date published: 2017-04-14
Rated

5

out of

5
by
Danni321321
from
GREAT! Really enjoyed it!!
We was in a mixed group of people we didn't know but gelled really well. The game master was fantastic and really made our event, can't wait to book again.
Date published: 2017-04-06
Rated

5

out of

5
by
Estikat
from
Totally epic, still buzzing!
I've always wanted to do the crystal maze ever since I was a kid, so this was a childhood fantasy I could finally enact. It did not disappoint. Our maze master was brilliant and others looked spot on as well. So well thought out. Definitely want to do this again! It was actually more mentally challenging than physical, the best part being giving pointers to team mates means you're always joining in.
Date published: 2017-04-04
Rated

5

out of

5
by
Pas0
from
Start the FANS PLEASE!
We were all fans of the show as kids and totally bought into the experience running from zone to zone and shouting well intentioned abuse at each other, egged along by our guide Marlo. Marlo was excellent - he's genuinely good craic. The puzzles are difficult - especially the physical challenges. They're nothing too strenuous but tough to complete in the time given. The dome is unreal - definitely a childhood dream come true.
Date published: 2017-03-20
Rated

5

out of

5
by
Claire1981
from
One of the best experiences ever!
We booked this last year as a work team building day and we weren't disappointed! It was absolutely amazing from start to finish and considering the look of the building from the outside the interior was as close to the original Crystal Maze as possible. I have never laughed so much and our host Boudica was great fun. Highly recommend it to anyone that wants a fun day out and I might have to go back again to try some of the different games!
Date published: 2017-03-15
More Information about The Crystal Maze
To book by phone, please call 08448 718 805