The Crystal Maze Tickets
10-14 White Lion Street, Angel, London, N19PD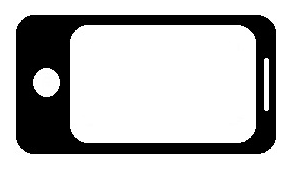 Hold landscape if booking via mobile device.
To Redeem your indiegogo code please choose your preferred date and enter the code on the following page.
There are 4 teams participating per session, 8 people per team.
Each session lasts approximately 90 minutes.
The Crystal Maze involves some strenuous activity and confined spaces and may not be suitable for some audience members.
Pregnancy prohibits participation - Including ticket holders becoming pregnant between time of booking and date of show
New sessions have been release June - August, click here!
Looking to purchase gift vouchers? Click HERE
No seats available for this day

No seats available for this day

No seats available for this day
What people are saying about The Crystal Maze
Rated

5

out of

5
by
Pas0
from
Start the FANS PLEASE!
We were all fans of the show as kids and totally bought into the experience running from zone to zone and shouting well intentioned abuse at each other, egged along by our guide Marlo. Marlo was excellent - he's genuinely good craic. The puzzles are difficult - especially the physical challenges. They're nothing too strenuous but tough to complete in the time given. The dome is unreal - definitely a childhood dream come true.
Date published: 2017-03-20
Rated

5

out of

5
by
Claire1981
from
One of the best experiences ever!
We booked this last year as a work team building day and we weren't disappointed! It was absolutely amazing from start to finish and considering the look of the building from the outside the interior was as close to the original Crystal Maze as possible. I have never laughed so much and our host Boudica was great fun. Highly recommend it to anyone that wants a fun day out and I might have to go back again to try some of the different games!
Date published: 2017-03-15
Rated

5

out of

5
by
shivvis
from
Absolutely Outstanding!!
My friends and I booked this experience ages ago and we were unsure as to how it would pan out. What an experience!! It was just like the programme, organised extremely well, and we had a brilliant host bringing us around, in the style of what you would expect from the 1980's! I would highly recommend this to any age. Never had so much fun in ages. Thank you for a brilliant evening. We were even talking about booking it again!!
Date published: 2017-02-16
Rated

5

out of

5
by
Chopkins87
from
Absolutely amazing! Don't miss it!
I booked this almost a year ago and we were so excited when it eventually came round, and we were not disappointed! The whole thing from the moment you step into reception to moment you leave was so well organised, all the staff were so friendly and the Crystal Maze experience was INCREDIBLE! We all came out saying we wanted to go again, the whole thing was so much fun and we didn't stop laughing! The challenges were excellent and our guide was the best! He definitely made the experience!! Don't miss out on this, book it while you can! I'm already looking at tickets to go back!
Date published: 2017-02-06
Rated

5

out of

5
by
ludacrystal
from
Amazing fun! Great games
I did this event with 7 friends and we all had an amazing time - the games are so well put together, the set looked exactly like it did on the show, real professional job! Nailing the games as a team is so satisfying too. The only slight let down was the crystal dome.... the rules weren't 100% clear - our Maze Master told us "you're not allowed to pick tickets up of the floor..... but then you only live once so why not cheat!". Result: 3 of the 4 teams were disqualified. Of course it's mainly about the fun but I think they slightly underestimate the competitive element - all the teams really wanted to win but there's no actual prize. Anyway, 100% recommend the experience!!
Date published: 2017-02-06
Rated

5

out of

5
by
Sji
from
A maze ing
Went with a group of six other work colleagues, all of whom are good mates. I won't expain how the maze works, cos anyone who saw the tv show will know all about it! Suffice to say the experience is exactly as it would have been if you had been on the show, but no cameras rolling of course. The reception team are great and helpful. The maze hosts are zany and fun and full of energy just like richard obrien was. The games are carefully crafted and good fun. You collect golden tickets flying around you in the crystal dome, at the end, and scores are totted up for all the four teams who were playing in the two hour window. So, a little element of competition there, but the only prize is that you had a great day. And thats the key to enjoying the whole experience....just go in full of fun and enthusiasm...and you will get out of it tenfold the effort you put in, to have a great time....go for it!
Date published: 2017-01-15
Rated

5

out of

5
by
Fini
from
Childhood dreams realised!
We were a team of 8 crystal maze fans who had always really wanted to go in the maze but as kids in the 80's were too young! Finally we got our moment!
Date published: 2017-01-15
Rated

5

out of

5
by
Chappers44
from
Well worth the wait!!
Got tickets 8 months ago!!! Loved the show so much so it was everything I expected and more!! The talented hosts definitely make the event even better!!! Our guide was awesome!!!
Date published: 2017-01-14
More Information about The Crystal Maze
To book by phone, please call 08448 718 805