A Winged Victory For The Sullen
Ullet Road Unitarian Church, Liverpool.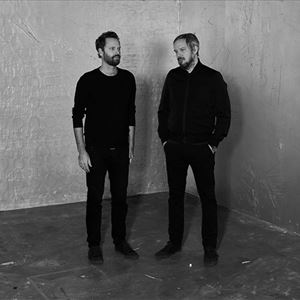 More information about A Winged Victory For The Sullen tickets
Purveyors of contemporary ambient and electronic inspired music, A Winged Victory for the
Sullen make a bold return on new album "The Undivided Five". The pair, made up of Dustin
O'Halloran and Adam Wiltzie, have created iconic film scores and forward-thinking ambient
groups, releasing a series of game-changing records for Erased Tapes and Kranky. On "The
Undivided Five" they rekindle their unique partnership for only their second piece of original
music outside of film, TV and stage commissions, creating an album that channels ritual,
higher powers and unspoken creative energies. Their fifth release (following their debut
album, two scores and an EP), they embraced the serendipitous role of the number five,
inspired by artist Hilma af Klint and the recurrence of the perfect fifth chord.