Harry Potter: A History Of Magic
British Library PACCAR Gallery, London.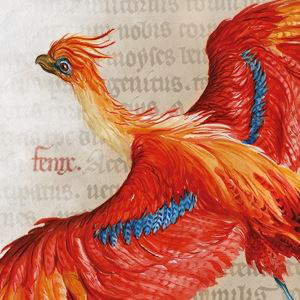 Some items require you to enter your British Library membership details
Membership tickets are currently unavailable.
Harry Potter: A History of Magic
20 October 2017 - 28 February 2018
British Library PACCAR Gallery
Journey to where magic and myth began
Have you ever wanted to delve into Divination, ponder the peculiarities of Potions and discover enchanting creatures? Now you can.
We unveil rare books, manuscripts and magical objects from the British Library's collection, capturing the traditions of folklore and magic which are at the heart of the Harry Potter stories. Marvel at original drafts and drawings by J.K. Rowling and illustrator Jim Kay, both on display for the first time.
See the gargantuan 16th-century Ripley Scroll that explains how to create a Philosopher's Stone. Gaze at Sirius in the night sky as imagined by medieval astronomers. Encounter hand-coloured pictures of dragons, unicorns and a phoenix rising from the flames.
Celebrate the 20th anniversary of the publication of Harry Potter and the Philosopher's Stone with this extraordinary new addition to J.K. Rowling's Wizarding World.
In partnership with Bloomsbury
#BLHarryPotter
Sign up to our Harry Potter: A History of Magic mailing list to keep up to date with exhibition news.

You will need to select a timeslot when you book your ticket(s).
Read our FAQs
Book tickets for our Harry Potter: A History of Magic events programme.