Josefin Öhrn + The Liberation
The Cluny, Newcastle Upon Tyne.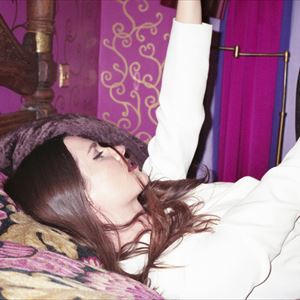 This event is for over 18s only - No refunds will be issued for under 18s.
More information about Josefin Öhrn + The Liberation tickets
London-based psychedelic stalwarts Josefin Öhrn + The Liberation are proud to reveal their third album 'Sacred Dreams' for Rocket Recordings. Continuing to dive into the deeper waters of experimentation, 'Sacred Dreams' is both a musically hefty amalgamation of reverb drenched space-rock and retro centric electronics, as well as an emotionally cathartic release for the band, marking a new direction and fresh approach.
Debut LP 'Horse Dance' was a razorsharp collection of songs that married dreamlike radiance with hypnotic rhythmic drive - a realm in which a propulsive '60s-tinged pop song could be elevated skyward with krautrock-tinged repetition, dub echo and analogue curlicues alike, and one in which a Broadcast-style mantra can tap into a psychic lineage that stretches all the way from The United States Of America and Serge Gainsbourg to Portishead's 'Third'. Their second album 'Mirage' proved an even more captivating journey, with infectious songcraft elucidated by a prismatic experimental glow, and influences as diverse as Kandinsky's abstract expressions of synaesthesia and the avant-jazz of Moondog coalescing into seductive melody and motorik magnificence - most potently on the uplifting shimmer of 'Rushing Through My Mind'.
Since the release of 'Mirage' Josefin and writing partner Fredrik relocated from Stockholm to London and have created a new Liberation around them - this new band consists of the powerful and intuitive assemblage of guitarists Maki (Go Team) Patrick C Smith (Eskimo Chain) and Ben Ellis, who's worked with both Iggy Pop and Swervedriver. These new additions are currently locked in the studio working with Stereolab's Andy Ramsey on the much anticipated follow-up to Mirage which has a planned release for Spring 2018. What transpires is sure to be a sound as biting as it is beatific, not to mention a collision course between the chic and the transcendental.