Kings Of Convenience - Cooljazz 2023 Tickets
Hipódromo Manuel Possolo, Cascais.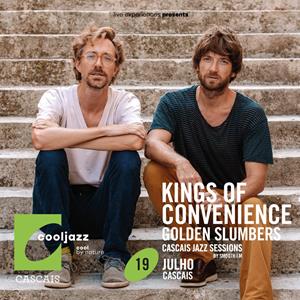 COOLJAZZ HAS 3 CONCERTS PER NIGHT.

CASCAIS JAZZ SESSIONS BY SMOOTH FM - 20H
GOLDEN SLUMBERS - 21H
KINGS OF CONVENIENCE - 22H15
Come early and enjoy having dinner at Cool Pick & Go.
For Reduced Mobility tickets, please contact ticketing@liveexperiences.pt
For Boxes Tickets, please proceed to the second tab
Age rating, over 6 years old upon purchase of a ticket.
This event is for 6 and over - No refunds will be issued for under 6s.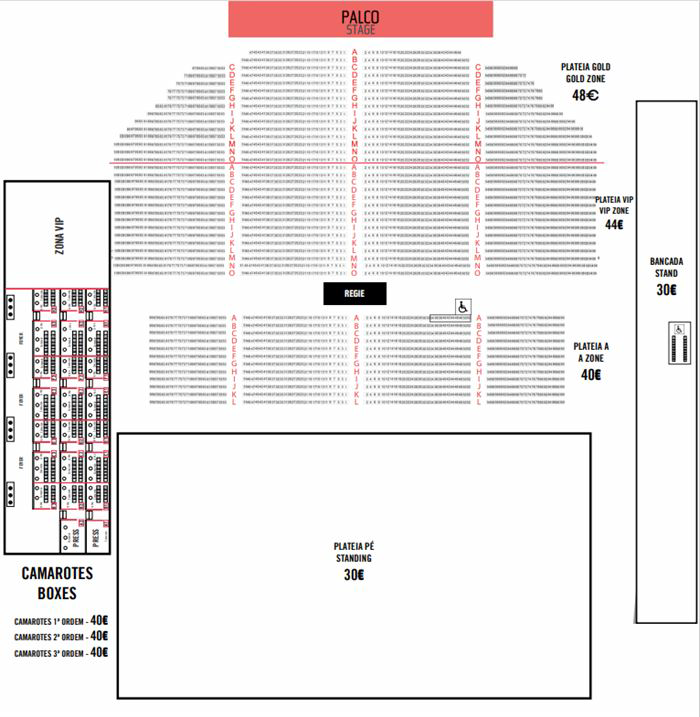 Where we provide a seating plan for events, every effort is made to show you correct information. Ho...
More information about Kings Of Convenience - Cooljazz 2023 tickets
18TH EDITION COOLJAZZ 2023
KINGS OF CONVENIENCE | GOLDEN SLUMBERS JULY 19th - Hipódromo Manuel Possolo | Cascais
Doors open – 19H00
Concerts start at:
Cascais Jazz Sessions – 20H00
First Concert Main Stage- to be announce
Headliner Concert Main Stage - to be announce

The Norwegian duo takes the stage at COOLJAZZ on July 19th, 2023 for a musical journey through their discography. The band's sound is composed of indie influences, folk-pop, acoustic tunes, some references to bossa nova and always a surprise live, always being accompanied by unexpected musicians. The Portuguese band takes the stage at COOLJAZZ on the same day as KINGS OF CONVINIENCE, on the July 19th. The folk duo, made up of sisters Cat and Margarida Falcão, present their latest album "I Love You, Crystal" (released in 2022) at the 18th edition of COOLJAZZ.

In 2000, Erlend Oye and Eirik Glambek Boe founded the Kings of Convenience. Since then, they have gained a very solid following all over the world and in Portugal in particular. Next summer, the Kings of Convenience will present their unique sound, in a setting as unique as the COOLJAZZ Festival. "Peace or Love" (2021) is the most recent work edited by the Kings of Convenience, produced over five years, in five different cities. "Quiet Is the New Loud" (2001) was the first album edited by the duo. "Riot on an Empty Street" (2004) followed, the album that allowed the Kings of Convenience to enter the Billboard independent album chart in the United States, "Declaration of Dependence" (2009), the band's third album (after a five-year break) that includes songs like "Mrs Cold" and "Boat Behind". In 2023, COOLJAZZ welcomes the Kings of Convenience, for a concert that travels through the career of the two guitarists and vocalists, bringing the subtle mystique that conquered the national public.

The new work of GOLDEN SLUMBERS includes the singles "I Love You, Crystal", "South America" , "Man Of The Hour" and reflects four years of rediscovery of sonic identity, presenting the artistic intent of the band. Influenced by artists such as Simon and Garfunkel, Laura Marling and Fleetwood Mac, the duo uses vocal harmonies and guitars to create songs that speak about love, family dynamics and being a woman.

COOLJAZZ has 3 concerts per night.

It starts at 8 pm with the Cascais Jazz Sessions, then the First Concert on the main stage and ends with the Grand Concert on the main stage, at times yet to be defined. Closer to the date, check the festival schedule at https://www.cooljazz.pt/cartaz.html

Kings Of Convenience

Facebook | Instagram | Spotify | Youtube

Vídeo - here

GOLDEN SLUMBERS

Facebook | Instagram | Spotify | Youtube

Vídeo - here


More information and gallery - cooljazz.pt

Facebook: facebook.com/cooljazzfestival

Spotify: cooljazzfestival

Instagram: instagram.com/cooljazzfestival

TikTok: tiktok.com/@cooljazzfestival

Youtube: youtube.com/c/cooljazzfestival

Promoter

Live Experiences | (+351) 211 972 102 | info@liveexperiences.pt