1914 + (0) - Billets
Rock N Eat, Lyon.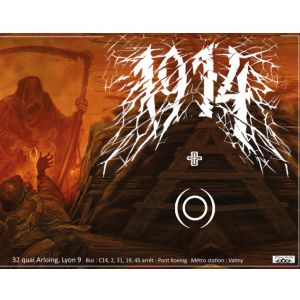 Plus d'informations sur les billets 1914 + (0)
Organisateur : Rock'n Eat


1914 are an Ukrainian band that formed in 2014, at the 100th anniversary at the First World War.

1914's existence is an homage to all that fell fighting the Great War. The band's themes cover topics such as the Battle at Gallipoli (and the involvement at Ataturk), the Brusilovsky breakthrough, the Battle of Verdun, the gas attack at Ypres, the elite Italian troops - the Arditi, the Christmas truce and the bombing of London by German Zeppelins, Carpathian`s winter war, Germans and Austro-Hungarian army against Russian troops and many others.