Lime Cordiale à Paris - Billets
La Boule Noire, Paris.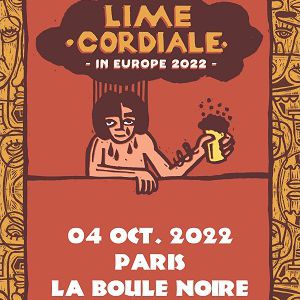 Plus d'informations sur les billets Lime Cordiale
Originaires de Sydney, Lime Cordiale est de retour pour une tournée Européenne en 2020 !
Composé des frères Oli et Louis Leimbach, le duo de pop rock a sorti plusieurs EPs dont « Faceless Cat » (2012) et « Falling Up the Stairs » (2015) avant de sortir son premier album « Permanent Vacation » en 2017, produit par Dave Hammer (Thundamentals, Megan Washington).
Après le single « Robbery » sorti en septembre, Lime Cordiale a présenté « Inappropriate Behaviour » extrait de son nouvel album « 14 Steps To A Better You » prévu le 10 juillet. Lime Cordiale sera donc de passage à Paris pour une date unique en France le 18 décembre 2020 à la Boule Noire !