Collabro Tickets and Dates
Michael Auger, Jamie Lambert, Matthew Pagan and Thomas J Redgrave - are the world's most successful musical theatre group. Having met for their first rehearsal in a pub at London Bridge in 2014, they auditioned for Britain's Got Talent a month later and received a full standing ovation from both the audience and the judges after their performance. They went on to win the competition with one of the biggest majorities ever, and their debut album 'Stars' entered the UK albums chart at number one, was quickly certified gold, and became the fastest-selling album in 2014.
More Information about Collabro
(*)As part of our very special journey, we'd love fans to join us on the final night of the tour, at the prestigious Royal Albert Hall! So, anyone who purchases a VIP Diamond or Gold ticket at any date on the tour will be entered into a draw. One lucky winner will WIN a VIP Box at the Royal Albert Hall for them and 4 friends, PLUS the chance to come backstage for a PRIVATE meet and greet with Collabro before the show!!!
---
Collabro's highly anticipated fourth studio album, 'Road to the Royal Albert Hall', is a compilation of musical theatre hits featuring the most famous songs ever to hit the West End and Broadway stages. From Evita and Les MisÚrables to Billy Elliot and West Side Story, there truly is something on this album for everyone. The album has been specially designed ahead of their fourth UK headline tour, which will see the boys perform all over the country, culminating in one spectacular performance at the UK's most iconic venue; the Royal Albert Hall.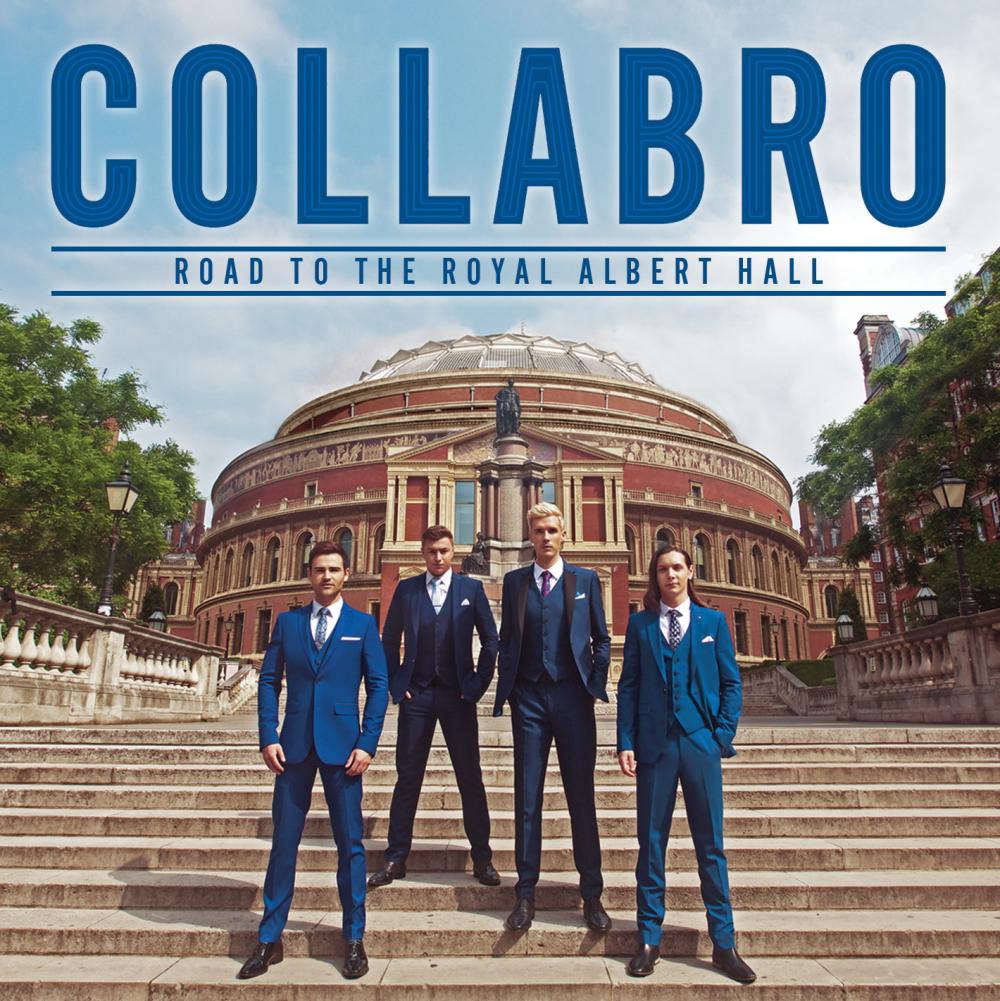 What people are saying about Collabro
Rated

5

out of

5
by
Higsi
from
Fantasic night out
What a magnificient venue to end the current tour. The support groups were brilliant and they have definitely found a new star in Georgia and the vintage youth. Collabro themselves were awesome, the new stuff was brilliant and "Don't cry for me Argentina" was emotional to say the least. So with the back drop and accoustics of the Royal Albert Hall, the emotions of the final date on the tour, some brillaint new tracks, as well as impeccably performed past tracks it made for an absolutely brilliant evening. Bring on the next tour.
Date published: 2019-04-30
Rated

5

out of

5
by
Ronnie456
from
A super night
I have seen Collabro several times but only as a support act. This time it was their show and it was fantastic. The lighting was great, the seats at the Royal Albert Hall were great and the guest singers brilliant. A wonderful evening.
Date published: 2019-04-29
Rated

5

out of

5
by
Diana Whybrow
from
Yet again a fantastic event
A very good evening, just a shame the warm up acts are on so long
Date published: 2019-04-29
Rated

5

out of

5
by
concert lover
from
The perfect end of tour show
I have been a fan of Collabro since seeing them on Britain's Got Talent and have seen them every tour. The lads just keep on getting better and appreciate all what they are doing and their fans.Loved them doing the new album plus favourites I especially liked the Evita favourite don't Cry for me Argentina. Kerry Ellis was also there singing a few songs both solo and with the group. It was a magical night and at times emotional when singing Bring Him Home from Les Miserables.Can't wait for another tour.
Date published: 2019-04-22
Rated

5

out of

5
by
Helly Jane
from
WOW just WOW
Fabulous show with some amazing singing. The Albert Hall is a wonderful venue which always seems so intimate. The lads are so humble and grounded I like that. Wasn't sure about all the guest singers but they were all excellent. I liked it best when they sang with Collabro.
Date published: 2019-04-22
Rated

5

out of

5
by
Sarah45
from
Collabro were absolutely amazing!
We have seen Collabro a number of times now and they continue to put on a fabulous performance for their fans who remain a focus of their continued success. Always acknowledging their Collaborators, the fans respond with massive support and love for Matt, Michael, Jamie and Tom. They remain grounded and funny and never appear to take their success for granted. With a great venue like The Albert Hall and fabulous supporting acts it was a done deal, the whole evening was absolutely fantastic.
Date published: 2019-04-21
Rated

4

out of

5
by
Chops2
from
Callabro fantastic
This was an absolutely amazing experience and fantastic venue thoroughly enjoyable
Date published: 2019-04-21
Rated

5

out of

5
by
Petal73
from
Definitely the best show I have seen
I went with at friend , to see the show in March and were so impressed it was sensational, it was an honour to be there . Can't wait to see them again when they are near .
Date published: 2019-04-18