Sonic Symposium, Day 1 Tickets
Alter Botanischer Garten, Zürich.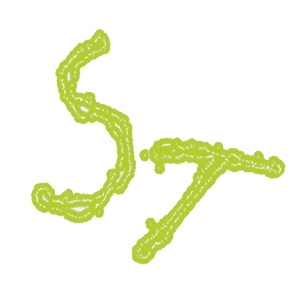 In the historic botanical garden in the core of the city, artists and scientists present sonic lectures, performances and installations created especially for this location. Through field recordings, spoken words and live performances, they invite us to reflect on the relationship between sound, place and knowledge.
With Mélia Roger, Aio Frei & Franziska Koch, Salomé Voegelin, Magda Drozd, Banu Çiçek Tülü, Gilles Aubry, Nathalie Anguezomo Mba Bikoro, Olga Kokcharova, Nicola Di Croce and Ludwig Berger.
Outdoor event, covered with tent.
Registration for the sound walks and workshops in the morning on-site (max 30 participants per workshop)
Mehr Informationen über Sonic Symposium, Day 1 Tickets
9:30 Admission
10:00-12:30 Presentations: Knowing by Ear
Ludwig Berger: Sonic Topologies
Introductory sonic lecture with processed field recordings
Mélia Roger: Intimacy of Lichens
Performance – sound device for empathic listening through touch
Aio Frei & Franziska Koch: Listening with
A sequence of joint attunement exercises
12:30-13:30 Lunch Break with Sound Installation by Joel Berger, Helia Jamshidi, Nathan Loretan, Leslie Majer and Qi Wang (ETH Zurich)
13:30-15:00 Presentations: Entangled Listening
Salomé Voegelin & Magda Drozd: Herbal Auditions
Sound performance on healing, health, bodies, plants, and medicine
Banu Çiçek Tülü: While Rain Drops on the Lake
A botanical sonic experience

Gilles Aubry and Nathalie Anguezomo Mba Bikoro: Blood on the Fruits and Blood at the Root
Sonic Scapes of Swiss Decarbonization Policies
15:15-16:15 Short Lecture and Panel: Listening and Knowing
Alexandra Supper: Echoes of Knowledge
Listening to the Dynamics and Locations of Scientific Practice
Panel with presenters of the day, moderated by Alexandra Supper


16:30-17:30 and 17:45-18:45 Sound Walks and Workshops
Olga Kokcharova: drifting in cycles

Audio walk with microphones and wireless headphones
Nicola di Croce: I Resonate with Atmosphere
Listening workshop in the environment
Planen oder veranstalten Sie einen Event?
Hier können Sie Ihre Veranstaltung bei Millionen von potenziellen Kund*innen bekannt machen und Tickets verkaufen...